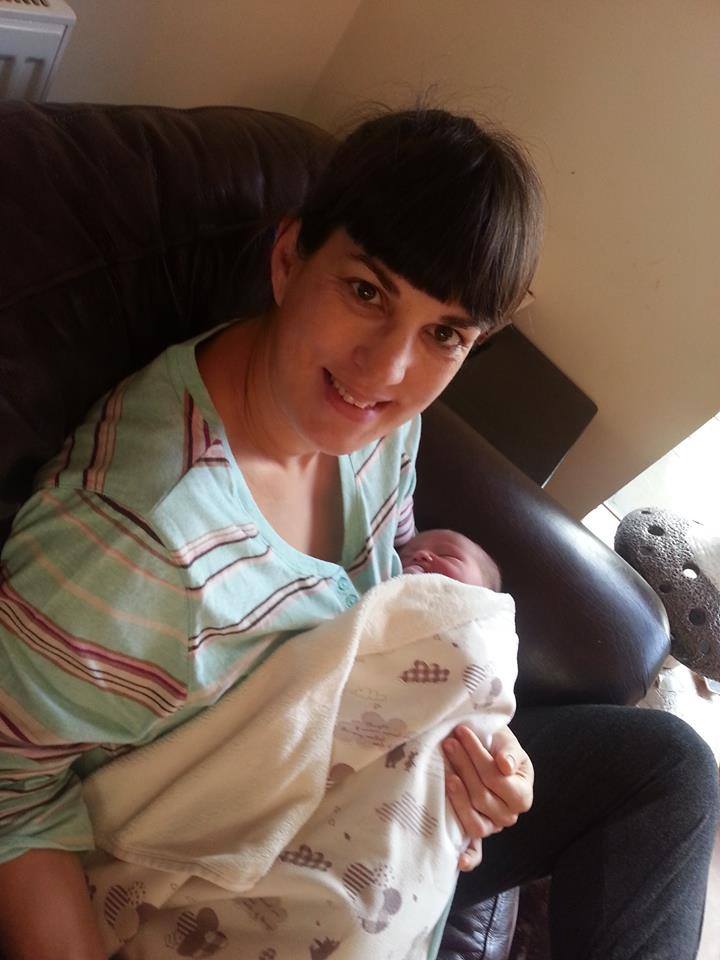 Hi, I'm Jo, a 47 year old Mum to three children aged 11, 9 and 7. I live in a beautiful little hamlet near Wadebridge in Cornwall with my family and Apple the cat.
A big move brought me to Cornwall 7 years ago. I was pregnant with my youngest, had just turned 40 and was embarking on a big, but really positive lifestyle change.
As a family we like to take life slowly and enjoy the simple things. We love to spend time together at home and out in nature. I bake sourdough bread almost every day and enjoy nourishing those around me with food, love and my time.
Along with baking, I practise yoga and meditation when I can and I enjoy a nice cuppa and cake.
Since my mid-teens I have been interested in Womens' Right's, but it wasn't until I was at University that my interest in childbirth was really ignited. My desire to support all birthing people and help them to have a positive birthing experience really stems from this time and my own birthing stories.
My birth experiences
My children have given me the gift of three very unique birthing experiences for which I am grateful. However, there were times where I felt confused and overwhelmed, times where I felt disempowered and times where I needed someone to say 'its OK, this is completely normal' and sometimes I simply wanted to just have a big ugly cry and not feel silly. On the flipside, there were times I felt 10ft tall, like I had harnessed some deep ancient power and could literally climb every mountain.
Looking back it made me realise that during all those times, we really could have done with some extra support from someone who could hold space for us when we were feeling exhausted and overwhelmed and needed to make decisions. It would also have been encouraging to have someone there who would give us big high fives when we reached the top of those mountains.
The more I read about doulas, the more I realised I wanted to be that support for others.
Training and experience
In October 2017, I completed my doula training with Kate Woods of Conscious Birthing and was mentored by Kate as part of her Student Doula Programme for 2 years. I finished my training and became an 'established' doula in January 2020.
In 2018 I trained as breastfeeding peer supporter and volunteer in the community (and have just set up a support group in Wadebridge) and on the post-natal ward at the Royal Cornwall Hospital in Truro.
I am a warm and compassionate person and I bring a light touch to my work with the families I support. I will listen to you without judgement and with an open heart. I have every faith in you and will be right by your side giving you continuous nurturing support during your vulnerable times and when you are at your most powerful.
October 2017 – Birth Doula Training with Kate Woods at Conscious Birthing
April 2018 – Jan 2020, mentored doula through Conscious Birthing's Student Programme, with Kate Woods
December 2017 – Herbs for pregnancy, birth and after with Sarah Lambourne, Golden Earth Temple
December 2017 – Closing the Bones Training with Maddie McMahon
April 2018 – Homeopathy for Pregnancy, Birth and Beyond with Sophie Knock
April 2018 – Breastfeeding Peer Supporter Training with Real Baby Milk
November 2018 – Hospital Peer Supporter Training with Real Baby Milk
November 2018 – NICE breastfeeding training
April 2019 – Breastfeeding Support Training for Young Mums with Wild
June 2109 – Massage for Women with curandera and ethnobotanist, Rocio Alarcon
June 2019 – I'm Fine, perinatal Mental Health Training
June 2019 – Doulas Without Borders, Trauma Informed Care training with Kate Woods
Jan 2020 – Completed Conscious Birthing's Student Doula Programme and became an 'Established' doula
Being a doula is so much more than just a job for me, it is a part of my life. Every family I support teaches me something new about birth and about myself; it is a journey and I am always learning.